Cash Advance Online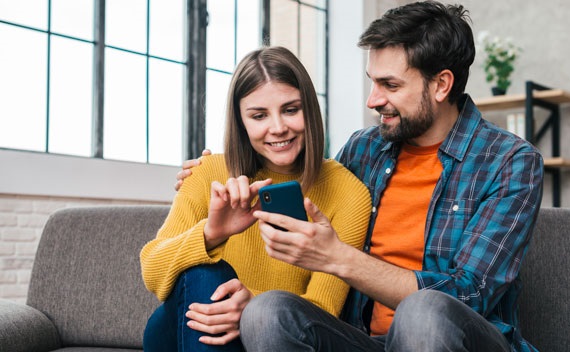 Changing homes? – You never know when unexpected costs can pop up during the move!
In this time of adjustment, applying for a cash loan or overdraft from your bank could be an unwanted hassle; it takes time and may not be approved. You can count on Cashwise to resolve your cash emergency.
If you're looking to bridge the gap between paydays, you have come to the right place!
Unsecured loans online
We could offer a cash advance up to $5,000. Our cash advances are unsecured loans that are designed to meet your pressing cash needs in between pay cheques. You don't have to put your valuable assets as collateral against our cash advances.
Our easy online loan processing system allows you to apply and receive cash without the hassle of travelling. Our online loan application process is simple and accessible on any device. Fill in our simple application form and email us the supporting documents. Once we receive your loan application and the requested documents, our lending team will process your application quickly. If your loan is approved, we will deposit the funds in to your NZ bank account overnight
To make an application you should meet our basic eligibility criteria:
You need to be at least 18 years old and a NZ citizen or resident currently living in New Zealand;
You need to have been permanently employed with the same employer for at least 3 months;
You need to be earning at least $500 a week (after tax);
Your pay needs to be credited on a regular basis into your own NZ bank account that has been open for at least 3 months;
You are not currently Bankrupt, under a No Asset Procedure or Summary Instalment Order;
You have access to the Internet and a mobile phone.
Please note this is a guide only – in certain circumstances we may not be able to offer you a loan.
We assess your application based on your ability to repay this cash advance and usually do not consider your previous credit history when processing your cash advance application. If you have had issues with your credit in the past – such as defaults, judgements, and collections – you may still be approved for a cash advance of course our responsible lending criteria must be met.
Cash Advance to meet your urgent cash needs
Handling sudden expenses is crucial with any budget, especially if you have urgent expenses to take care of and your next payday is too far away to wait. The advantage with our cash advance is that it can be repaid easily by setting up a direct debit on your next payday/s. If you change your mind and want to repay early, we encourage it and do not charge any fees or penalties.
If you are facing difficulties completing your online loan application or need more information on any of our services, you can call us on 0800 227 484 or send us an email at hello@maranello.nz and we'll get back to you as soon as we can.
Need more help?
Please contact us
 

See our FAQs

See answers to common questions on how to use our services
 

Live help

Questions? We'd love to chat!
We're online Mon to Fri  8:30am - 4:45 pm